I am a Year 8 student at Pt England School in Auckland, NZ. I am in Class 2 and my teacher is Ms. Clark.
Thursday, 30 April 2015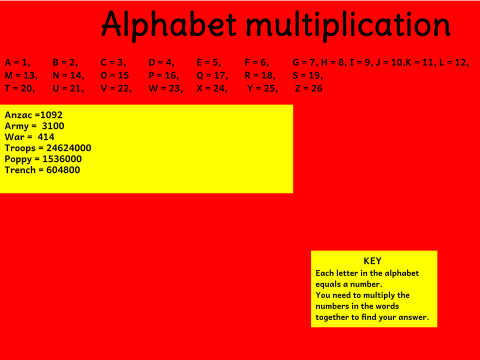 This is my alphabet multiplication work. Please live me some feedback on my blog.
Posted by

Kevine
at 12:22
0 comments

Friday, 24 April 2015
This is my Zeal Zone work, we had to make a collage of what a solider would need when they go to war, please live me some feed back on my blog.
Posted by

Kevine
at 12:58
0 comments

Thursday, 23 April 2015
Posted by

Kevine
at 09:24
0 comments